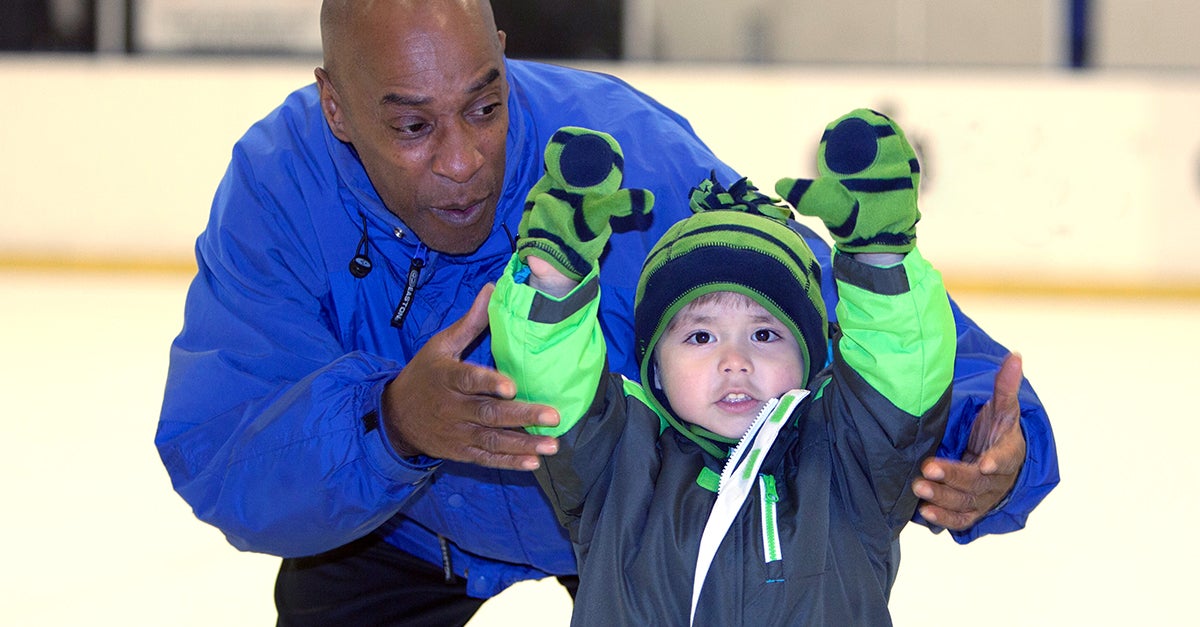 Learn to Skate Program
Welcome to Solar4America Ice at Fremont "Learn to Skate" Program - a challenging, rewarding and fun way to learn the sports of Hockey & Skating!
We offer group skating lessons for ages 3 to Adult, all with exceptional student to teacher ratios. Group instruction includes a 30 minute class and 30 minute supervised practice. Each skater will receive a pin upon completion of each level, and a certificate of completion for each class (Skating Classes Only). Skating Classes are designed to take participants from beginning steps through advanced Freestyle levels. Hockey Classes are for Beginner through Advanced levels, with each class focusing on skill development, positional play and FUN!

SPRING CLASS LESSONS DATES: APRIL 10 - JULY 7
---
Skate rental is not included in the enrollment fee. Participants without skates are able to purchase discounted skate rental coupons for their classes! Students should arrive at least 15 minutes before class. It is recommended that new students skate one time before their lesson to become accustomed to the ice and determine the proper size of skates.
All Skating Class students should wear warm clothing, gloves and clothes that allow them to move easily on the ice. Helmets are always recommended,especially for children six and under, but are not required and not provided.
*Arrive early for the first three weeks of classes to accommodate the check-in and registration process.
**NO CREDITS OR REFUNDS will be given.
For more information on Skating Lessons, call (510) 623-7200 or contact Candy Goodson at (408)999-6753 OR [email protected]
Figure Skating Classes
12 Week Class Lesson $216 April 10 - July 7
Tiny Tot (Ages 3-6)

Tuesday 4:00pm-5:00pm (Full)

Friday 4:30pm-5:30pm (Full)

Saturday 9:30am-10:30am (Full)

Beginner 1 (Ages 7-13 Pre Alpha)

Tuesday 4:00pm-5:00pm (Full)

Friday 4:30pm-5:30pm (Full)

Saturday 9:30am-10:30am (Full)

Beginner 2- Intermediate 2 (Apha, Beta, Gamma, Delta)

Tuesday 4:15pm-5:15pm

Friday 4:30pm-5:30pm (Full)

Saturday 10:30am-11:30am
Youth Hockey Skating Lessons
12 Week Session $216 April 10 - July 7
Pre-Hockey

Saturday 9:30-10:30 (Full)

Hockey 1-2-3
Class Lesson Make Up Policy

Sharks Ice Class Lesson Make-up Policy

Due to large number of students, and our desire to offer those in the classes the best possible experience, we are not able to offer make up classes or refunds for our Learn to Skate Classes.

We appreciate your cooperation.